Our outstanding team is here to help you reach your healthcare goals. Contact us today.
Chiropractor Pleasanton CA
Welcome to I Got Your Back Chiropractic in Pleasanton. We are committed to serving our Pleasanton, Danville, San Ramon, Dublin, Livermore, and Fremont area. Our chiropractors in Pleasanton offer a healthy natural way to care for families and individuals of all ages. We also help those who suffered from auto accidents and trauma. We do are best to get to the root cause of our patient suffering and fix it. 
Welcome to I Got Your Back Chiropractic
​We are located on 60 mission Drive Suite A. As soon as you exit the Rally's parking lot, you will find us next to the speedy oil change. 
WHAT MAKES US UNIQUE
​​We offer multiple techniques of Chiropractic in our office. We use the Gonstead specific technique. We also use Knee-Chest upper cervical technique. We also have our own X-ray unit. We are very specific when it comes to diagnosing and taking care of our patients. We take our time, we listen, we care, and we get results. We are committed to stoping the suffering in our Pleasanton community and neighboring cities.
​
​We have helped patients who were suffering from neck injuries due to car accidents or repetitive stress like computer jobs and cell phone posture; Sciatica, Numbness in the arm, hand, leg, and feet. We also helped patients who were suffering from chronic migraines, Dizziness, and Vertigo. We helped with scoliosis, Visual and hearing disturbance in our patients. If you are suffering from any condition or pain please schedule an appointment or call us today (510) 488-8848. We will never charge you to sit down and figure out your needs. Don't delay the suffering. Get out of pain and back doing what you like.
Chiropractic Care May Help
You don't have to live in pain. We are here to help you get your life back.

COMMON MISCONCEPTIONS
​"Once you go to a Chiropractor, you got to keep going". We all heard that phrase at some point. But the truth is anything that feels good you are more likely to do again and again. Not to mention that you always have to go to the barber shop, or dentist office; even though sometimes it doesn't feel so good. But you know if you didn't maintain your teeth, they're only going to get worse. A lots of people think that Chiropractors are trying to sell them on a set number of visits to maximize profits; however, in our office we use instrumentation for objective measures, and determine your care as we go by doing regular check ups and reexamination, some times re-x-rays if needed; to determine the time needed for corrective care. "Promise little, but deliver a lot" It's all about getting results, because a happy patient is a referring patient. 
TRAINING OF A CHIROPRACTOR
Chiropractic doctors go through a minimum of four years of schooling at a chiropractic college, generally preceded by an undergraduate degree in the basic sciences or several years of experience in a prior relevant health care field.
Students of chiropractic care must spend a minimum of at least 4,200 hours with their teacher, and a minimum of 1,000 hours of fully supervised clinical training with an instructor as they learn the appropriate diagnosis and treatment techniques to help heal your body and restore it to its natural, fully functioning state.
Our chiropractic team is ready to meet with you to discuss your needs. We will help to design a program that is right for you. We look forward to meeting you.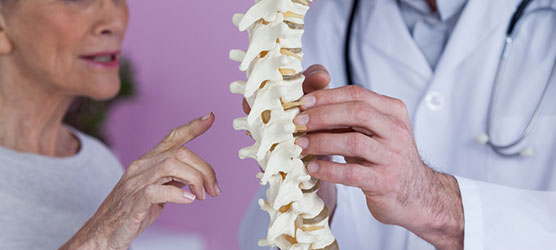 HOW TO FIND A CHIROPRACTOR IN Pleasanton
This guide will help you find the best chiropractic clinic in Pleasanton for you. When most people in Pleasanton decide they need a chiropractor, they end up doing a search and just picking someone at the top.
Being at the top of Google for the chiropractic search does not necessarily mean they are the best chiropractor for you. Follow the steps below to make sure you are picking the right chiropractor for you.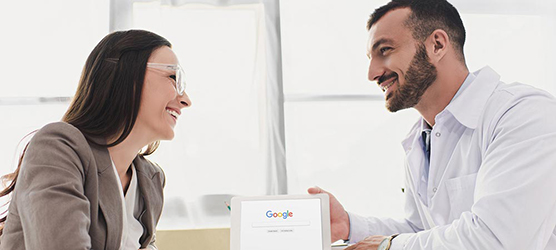 Time Needed: 5 minutes
Total Cost: USD 0.00
4 EASY STEPS TO FINDING A CHIROPRACTOR IN Pleasanton
Step 1: Open up a Google search
You will want to type one of the following in the search bar:
Chiropractor Pleasanton
Chiropractor 94566
Chiropractor near me
Best chiropractor in Pleasanton

Step 2: Review Their Website
The best chiropractors in Pleasanton put as much care into their website as they do into the rest of their office. By reviewing their website you will get a good feel for the doctor and if they are right for you.

Step 3: Check Out Their Reviews
Check out the Google Business Page of a chiropractic clinic you are thinking about visiting. It is easy for someone to say they are great, it's a different story to get other people to say great things about you.

Step 4: Give The Office A Call
Now that you have a basic understanding of what the office is about. Give them a call to make sure they fit the message that their website and GMB have been sending. You will know in a few minutes whether the office is the right one for you.